...one and all to the home of Dave Marshall Design.
Here you will find my cross-stitch collection as mentioned in many of the UK's best-selling cross-stitch magazines. There's photographs of some of my designs as stitched by you my customers plus examples of my other craft work.
As of August 2019, the site includes details of my new wooden products, all hand made in my garage! Check out my garden planters, personalised toy boxes, unique furniture cabinets, children's play things and more!
Please feel free to have a good look round. If you have any questions my contact details appear below.
Thanks for calling.
Middlesbrough
birthday / christmas card designs now available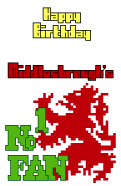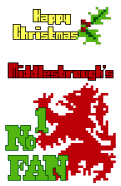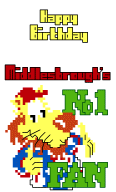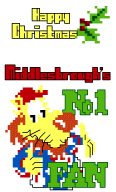 This site has been
developed using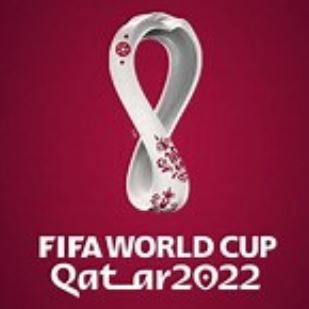 Download TeamViewer

Create the ideal gift for the football fanatic. The Dave Marshall Football Collection now comprises over 60 cross-stitch charts including football club badges, team strips, mascots and more. Loads of designs to make any wall look good!
Have you stitched one of my designs? The Gallery page includes photographs of my designs stitched and submitted by customers. If you've stitched one of my designs and have a digital camera, I'd appreciate it if you could send me a photograph of the finished item. Please e-mail your pictures to dave@davemarshalldesign.co.uk. Thank you!
Something different! See 2 of my designs reproduced in mosaic tiles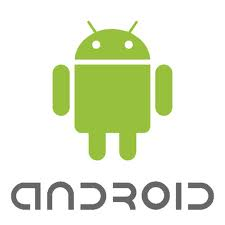 Spaced Out - A new trivia game for football fans on Android
Three months in the making, my first app for Android, "Spaced Out" was launched on Google Play (formerly Android Market) in April 2012. Can you complete the starting line-up for matches involving your favourite team? Club editions now available for Middlesbrough, Manchester United, Arsenal, Liverpool and Scotland's Old Firm Rangers and Celtic, plus an England international edition in time for Euro 2012. Editions for other clubs to be released soon.
Each full paid edition of Spaced Out includes 18 key games from the 1970's to date. Try before you buy! For each full paid edition, there is also a free sampler which includes all the functionality of the full paid edition, but includes only 1 game. Read more about "Spaced Out".

If you have any questions, comments or suggestions about my services or any of the content found in this web-site, please feel free to contact me. You can send an email to dave@davemarshalldesign.co.uk or write to:

Dave Marshall Design
8 Azalia Grove, Redcar, TS10 2UA, England